Neon Car Racing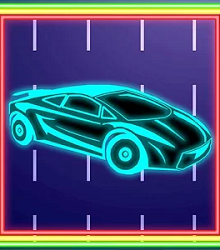 Great app indeed.
I enjoyed playing it. Despite the fact that you can choose to go easy or go crazy, it has this freehold finger control that allows you to move the car between the lanes the way you wish. But you have to be quick because if the car is moving at a speed you can't control, you'll find it hard to turn or slow it and end up hitting another car which leads you to a halt in your game.
It's size is also not bad, 35MBs shouldn't be a problem for your phone. Kudos to Noman Sohail for this great app.
I really recommend it for the whole family. Young and Old people you should give it a try.
Of course we're in 2017 and better iPhones have 8 or higher iOS. Otherwise don't download this app.
May you all enjoy this app like I did.